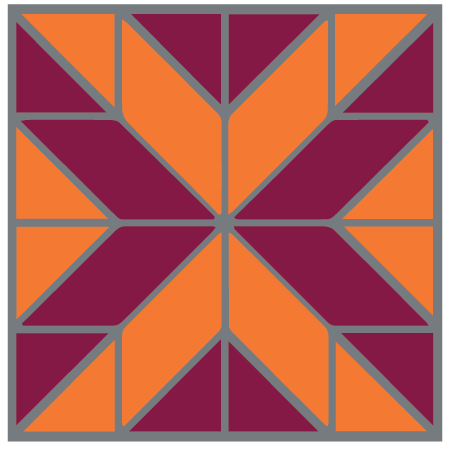 Update: Taking into consideration widespread adjustments in response to the COVID-19 pandemic, we on the planning team have decided for the conference to go forward on September 19, 2020. In the event that in-person gatherings are ill-advised in fall, we will by early-mid August announce a decision about shifting the conference fully online. In the meantime, we welcome proposals and will continue to honor the planned timeline for notification of acceptances by June 15, 2020.
The Virginia Tech Composition Program, Rhetoric and Writing PhD Program, and Center for Rhetoric in Society invite you (faculty, graduate and undergraduate students, teachers, community members, anyone interested) to propose ideas toward this year's Corridors Conference. Corridors: The Blue Ridge Writing and Rhetoric Conference is a free* one-day conference, which will be held Saturday, September 19, 2020, in Blacksburg, Virginia.
We seek proposals that engage, extend, explore, or otherwise take up this year's theme, Making Rhetorics.
Where making and rhetorics cross over, this year's conference draws one line of influence from Liz Losh, Jonathan Alexander, Kevin Cannon, and Zander Cannon's Understanding Rhetoric: A Graphic Guide to Writing. Virginia Tech's Composition Program has customized this volume and positioned it as a cornerstone to the program's approaches to teaching first-year writing—a first-semester course emphasizing foundational rhetorical vocabularies and academic discourses, and a second-semester course emphasizing the interdependency of research and writing. The title of Understanding Rhetoric is an adaptation of Scott McCloud's 1993 book, Understanding Comics: The Invisible Art. Understanding Comics was the first of a three-book series; it was followed by Reinventing Comics in 2000 and Making Comics in 2006. This year's Corridors theme finds especially promising this action- and application-oriented buildup from understanding to reinventing to making—for the arts and humanities, for engineering and laboratory sciences, for teaching effective communication, for transformative civic and community engagement, for social justice, for academic and also public facing research. The premise of making spotlights for rhetorics their ways of operating materially in the world, foregrounding not only what rhetorics are but also what they do.
We invite teachers, researchers, scholars, activists, administrators, artists, and makers to propose sessions that will be challenging, provocative, constructive, and risk-taking—and that will also be premised upon making, broadly construed. Such sessions may foreground design, form, process, building, crafting, labor, materials, digital environments, circulation, which each of these, asking (and answering, or beginning to answer), where rhetorics operate, what gets made? Equally and conversely, where making happens, how do rhetorics operate?
With this context to orient its theme, this year's conference suggests the following list to initiate possibilities:
Making transnational connections, rhetorically and/or materially,
Making zines as a way to teach and learn about contemporary controversies,
Making academic labor visible,
Making campus change proposals in first-year writing contexts,
Making social annotations as a means of documenting readerly attention,
Making revisions to Wikipedia entries to raise the profiles of invisible or little known figures,
Making material models, like those featured in Vivian Kao's Fall 2019 Composition Forum article, "Building Structure and Thinking Design in First-Year Composition,"
Making visual models for grasping stylistic variations in IMRAD introductions,
Making quilting squares to teach rhetorical concepts,
Making memes to thicken campus-community ties,
Making syllabi as living documents that outlay ethical pedagogical commitments,
Making anti-racist assessment using grading contracts,
Making mixed materials focal in the genre transformation of research writing,
Making art installations that challenge us to act differently,
Making time for writing in writing classes,
Making LMS end-user agreements accountable to data ethics,
Making room for student voices in curricular change,
Making evaluations of teaching performance more just,
We invite 150-word proposals that respond to the conference theme or question(s) using one of the following session formats (all sessions will be 70 minutes):
Panel Presentation: 3 presentations of 13-15 minutes each on a specific theme or question.
Individual Presentation: 13-15-minute presentation (that will be combined into a panel by conference organizers).
Making Session/Workshop: A participatory session that engages attendees in active learning related to the conference theme or question. Proposals should be explicit about the activity and the anticipated takeaways for attendees.
Roundtable Discussion: 13-15 minutes of introductory framing by the leader(s), followed by a facilitated discussion among participants and attendees (up to eight participants).
We are especially interested in proposals that briefly contextualize research and teaching questions related to making rhetorics (understood broadly) and that also express succinctly what presenters believe attendees will take away from the session.
| Phase One: Propose | Phase Two: Expand | Phase Three: Gather |
| --- | --- | --- |
| Deadline: May 15 Extended: May 29, 2020 | Deadline: August 31, 2020 | September 19, 2020 |
| Sessions will be 70 minutes and should be planned to allow at least 20 minutes for discussion. Notices of acceptance to the program will be sent by June 15, 2020. | During Phase Two, we will organize proposals into sessions and draft a provisional conference schedule. We will also send reminders about Phase Two, which asks proposers to expand, develop, or elaborate upon the proposal. Phase Two: Expand asks proposers to put a finer point on the session, generating a fuller sense of the presentation/workshop/roundtable in an online space, such as Google Docs, YouTube, a blog entry, or some other platform of your choosing. During Phase Two, we will invite registration for the event, urging presenters and participants to submit a link to their Phase Two: Expand materials with registration. | The conference itself will be held on September 19, 2020, online, in Shanks Hall, or some combination of the two, as proves advisable in light of applicable public health advisories. |
* "free," sort of.

That's right—Corridors: The Blue Ridge is a free conference in that we will not be charging any registration fee. But keeping things free requires a do-it-yourself spirit. We ask that you print a copy of the schedule and program from the web site before coming and bring your own name tag. We have prepared a name tag template for you to customize in Photoshop, or you can re-use an old name tag from another conference you have attended. You are also on your own for all beverages, food, and lodging (for those who wish to stay instead of making it a truly one-day experience).